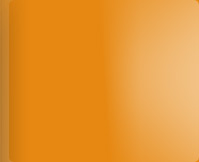 TAB Consulting Services, Inc. is a full service small business consulting firm located in Conyers, GA.

Our mission is to provide all of our customers with prompt, professional, and courteous service. Our primary concern is your satisfaction with the array of services we provide.

Experience That Counts….

Tracy A. Brooks is an Accountant with 17 years of experience in the areas of Individual and Corporate Taxation, Accounting, Non-profits, Business-Startups, Accounting Systems and Design and Business Development.  She holds a Bachelors of Science Degree in Accounting with a Minor in Business Administration from University of Maryland University College, Adelphi, MD.

Mrs. Brooks is currently a member of the Board at Accounting & Financial Women's Alliance  (AFWA) – Atlanta Chapter, serving as Director of Financial Literacy Committee Chair. 

Tracy A. Brooks has been the President/CEO of TAB Consulting Services, Inc. since its inception in 2008.

Tracy A. Brooks has accounting experience in the following industries:

Telecommunications

Construction & Real Estate

Aviation & Trucking

Trade Show/Entertainment

Nonprofit & Medical

323 Peaks Landing

Conyers, GA 30013

Phone: 404.380.5505

Email: tracy@tabizonline.com

This page was last updated: February 4, 2013